Build Your Body and Your Mind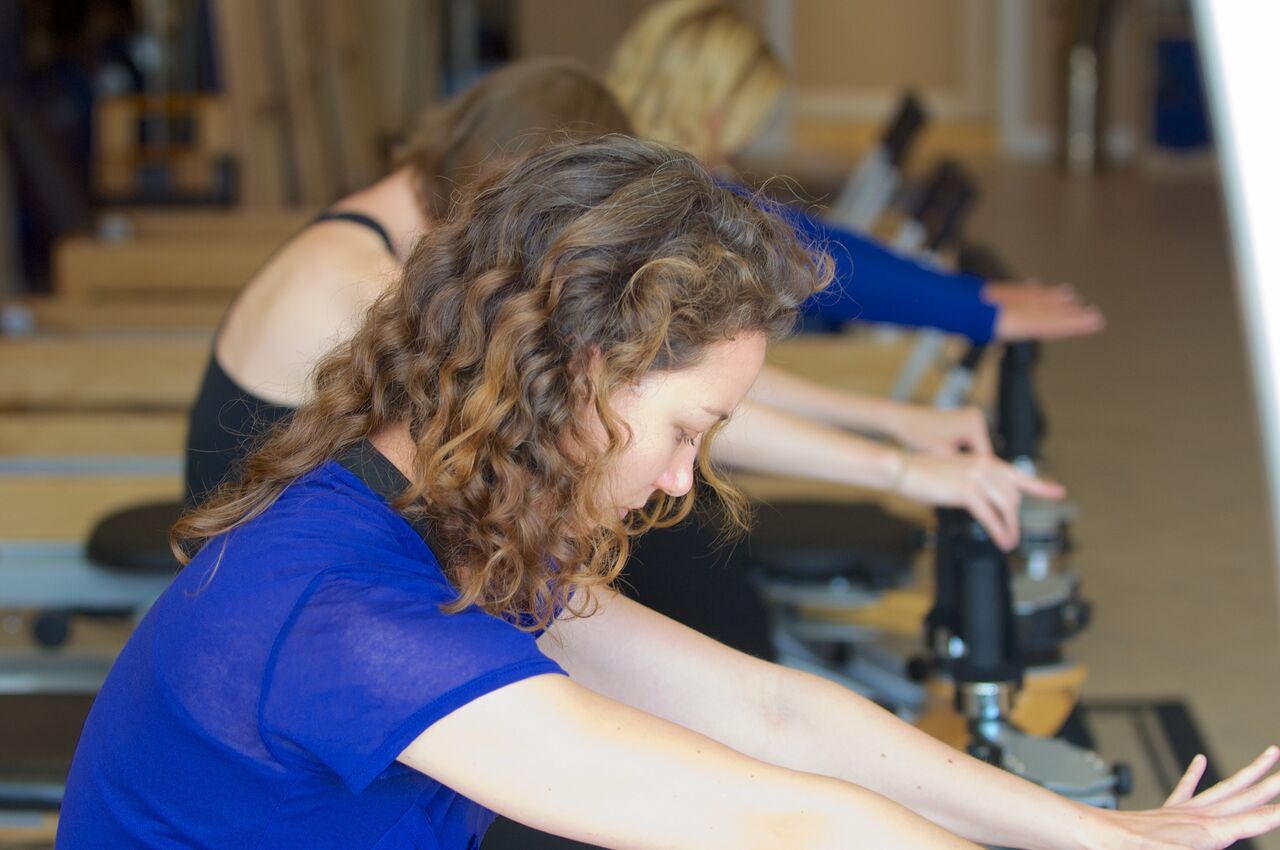 GYROTONIC® utilizes the Pulley Tower as the main apparatus. The GYROTONIC EXPANSION SYSTEM® equipment includes The Archway, The Leg Extension Unit, The Jumping Stretching Board, and the GYROTONER®. Using even and constant resistance to eliminate jarring, a typical GYROTONIC® workout consists of fluid, circular, spiraling, and undulating movements to increase the functional capacity of the spine and create a spherical and three-dimensional awareness.
GYROKINESIS® does not use any apparatuses. All that is needed for a complete GYROKINESIS® workout is a floor mat and a stool. Fluidity is the key in working the body through seven natural elements of spinal movement: forward, backward, left side, right side, left twist, right twist, and circular. Starting with breathing and self-massage exercises, a typical class will begin with students doing spine-mobilizing exercises, and gradually moving into other portions of the body: hip, knee, quadriceps, etc. Exercises are also done laying and standing, harmoniously connected to appear less like "exercise" and more like a dance.
The GYROTONIC EXPANSION SYSTEM® was created by Juliu Horvath in the 1960s. The Romanian-born Horvath developed the GYROTONIC EXPANSION SYSTEM® after an Achilles tendon injury cut his dance career short and he turned his focus towards yoga. GYROTONIC® – which was originally called "Yoga for Dancers" – was born out of these classes. Elements of yoga, swimming, gymnastics, and tai chi can be found in the GYROTONIC EXPANSION SYSTEM®. It has also been compared to Pilates, but encourages 360 degree movement to increase flexibility, stretch, strengthen the muscles, strengthen the connective tissue of the joints, and improve balance. Like yoga, there is a focus on breathing to enhance aerobic and cardiovascular stimulation. The GYROTONIC EXPANSION SYSTEM® consists of two methodologies: GYROTONIC® and GYROKINESIS®.